I never thought I could. But I see other potters doing it every day! Where might this strange phenomenon be happening every day? At a production studio of course! I was recently hired on as a potter throwing for a family-run production pottery company called Deneen Pottery!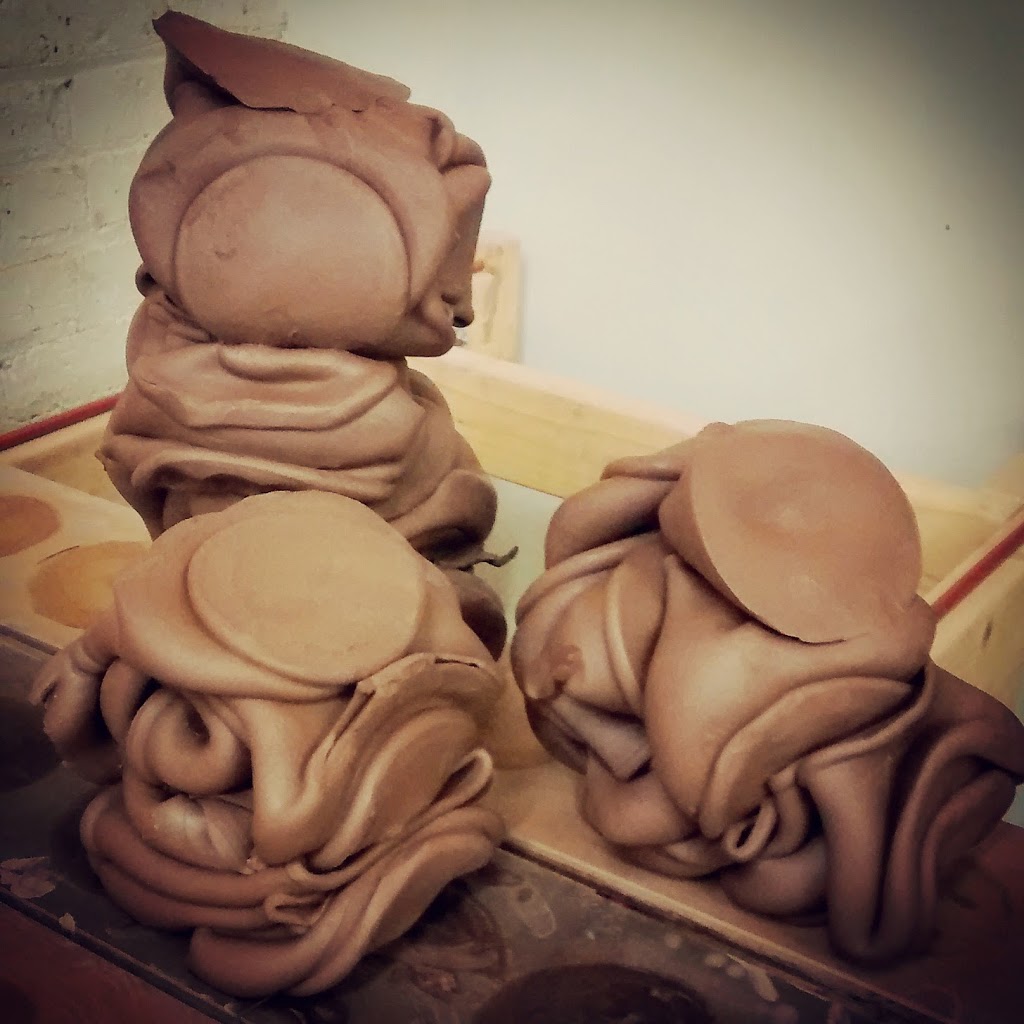 At first, things didn't go so well. I felt like I could hardly throw. Pots were falling over and ripping to pieces. It was like being in beginning ceramics all over again.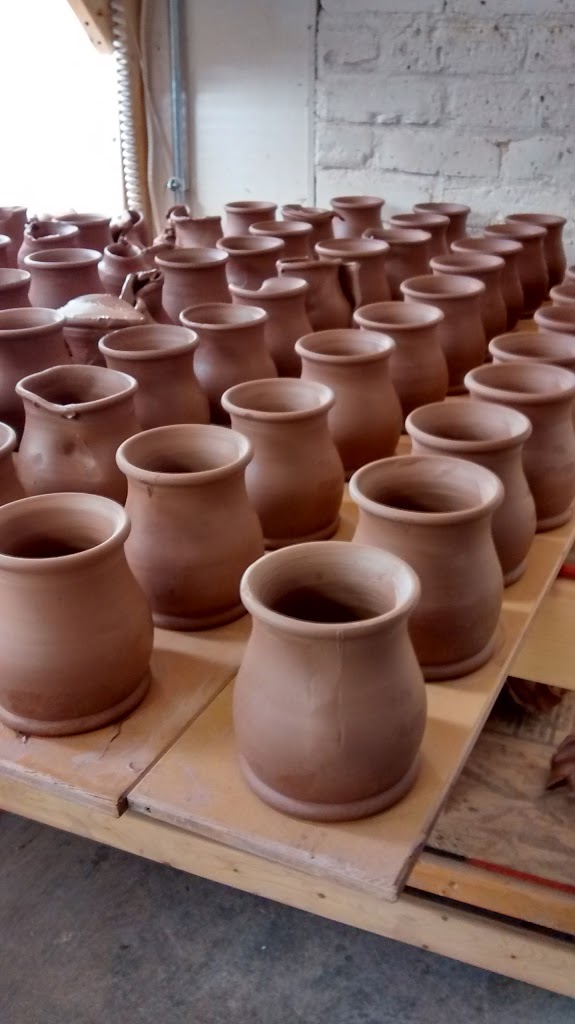 But with some dedication and hard work, some pots began making it out alive. These pots were not great by any means, but were encouraging for me to see as they were at least still standing.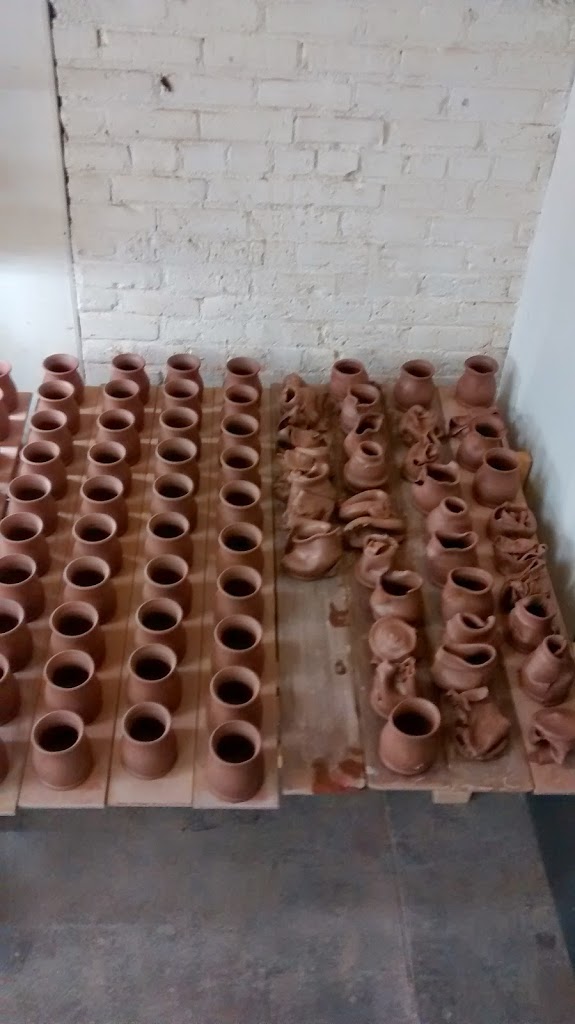 This picture was taken just a few days ago. Finally I am feeling like there is some REAL progress being made. I can throw faster, better, and I am learning about how to listen to my body with posture, proper leg height, and other things I hadn't normally thought too much about.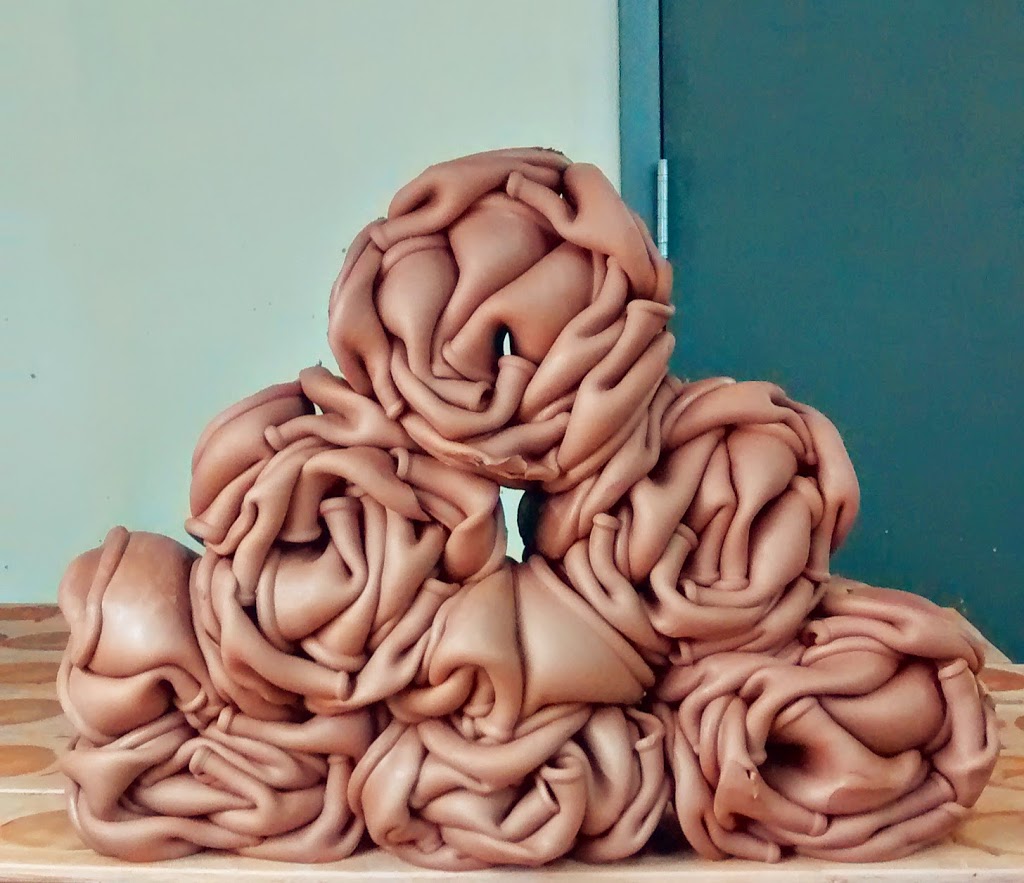 Some nice rolled mugs. Kind of sculptural, right? At least all the clay I am practicing with is recycled and mixed up to be used again later.
It has been a great learning experience thus far! I am hopeful that someday I will be able to throw a massive amount of pots like the other potters at Deneen do. It is incredible watching them throw 200+ pots every day. And inspiring.