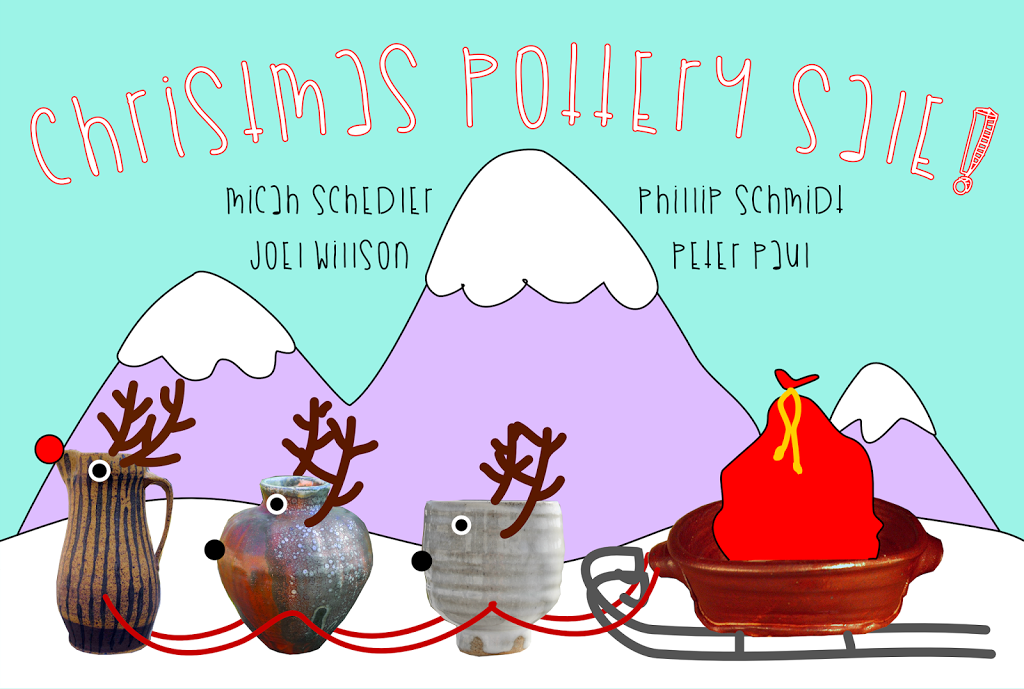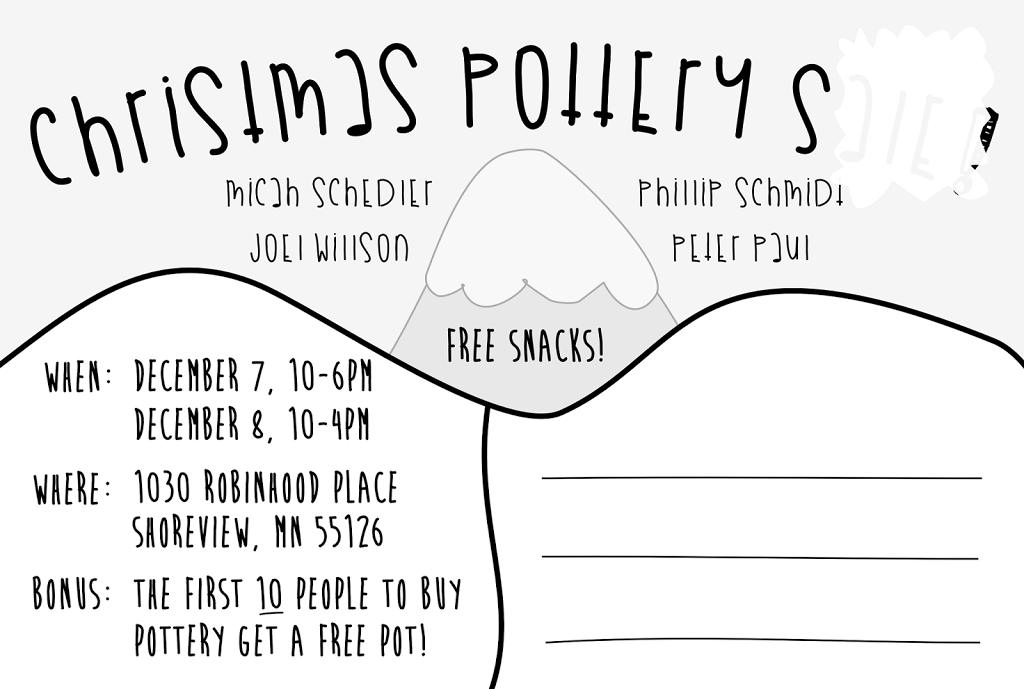 The annual Christmas sale is coming upon us! Just like last year, I will be showing with three other great Minnesota potters. The location is different this year–we are in Shoreview, just 10 minutes north from the heart of the Twin Cities.
We are gearing up and getting our ducks in a row preparing for the big sale. There is a BONUS this year! The first 10 people to make a purchase get a free pot! WOOO! So prewarm your vehicles, make yourself some hot cocoa and head on over Saturday, December 7th to get in on the action! Even if you can't make the chaos in the beginning on Saturday, we will be hosting the sale through Sunday, December 8th until 4pm with plenty of snacks and your favorite people.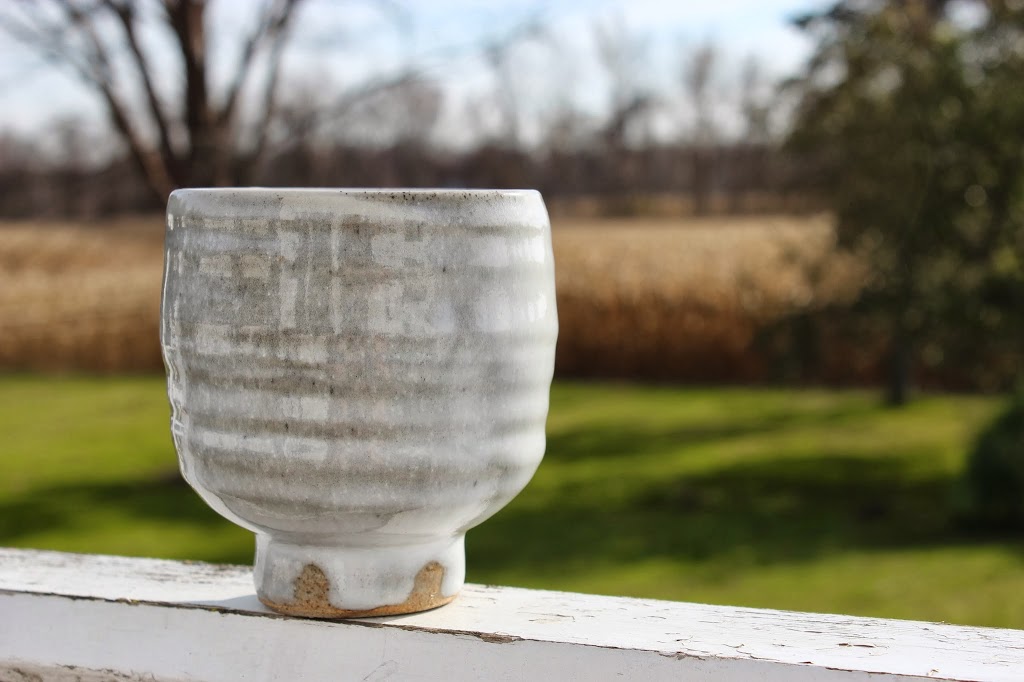 A cup from a recent firing. Photo taken at the family farm.
This past weekend we were at the farm celebrating my ma-in-law's birthday and I brought one of my favorite cups from a recent firing. I wanted to photograph it for the postcard above (I know, it doesn't look anything like it anymore). The glaze came out beautifully and the cup is a nice quiet form, which is fitting in this scenic picture. Just thought I'd share it with you.
Don't forget to put the sale dates on your calendars! December 7th from 10am-6pm and December 8th from 10am-4pm. See you there!