My wife gave me the day off from watching Paxton so I could work on pottery! Not happy with some other mugs I had made earlier, I threw some more mugs and added in some bowls for kicks.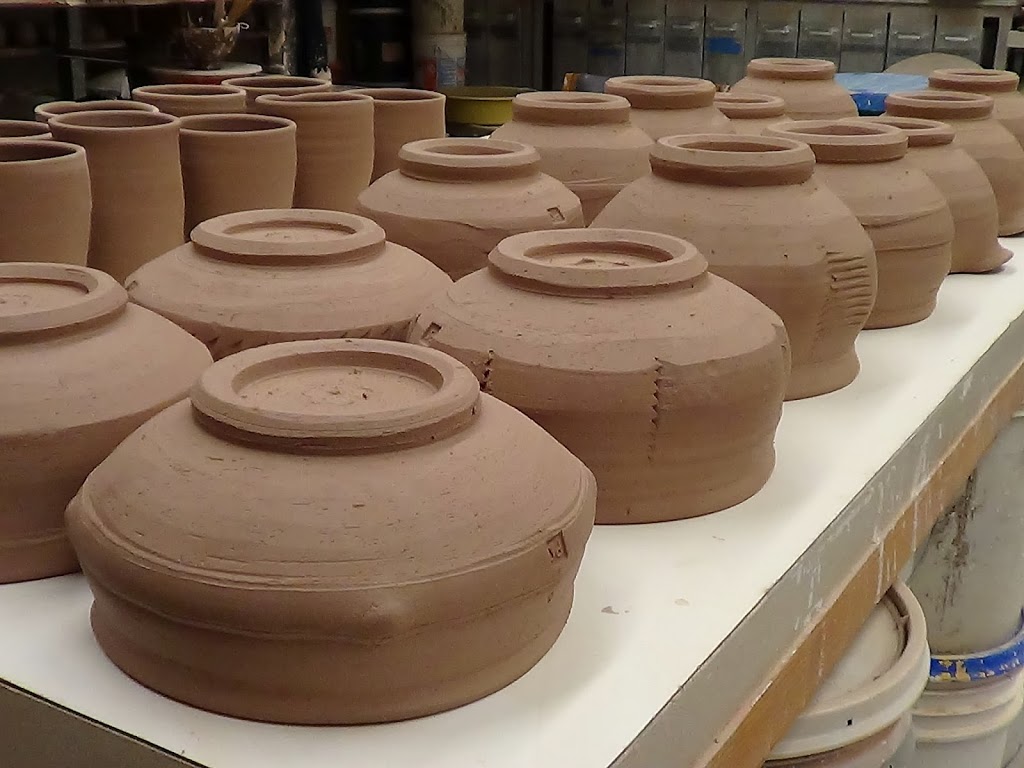 Bowls upside down to dry. There are a lot of fun things happening with this batch!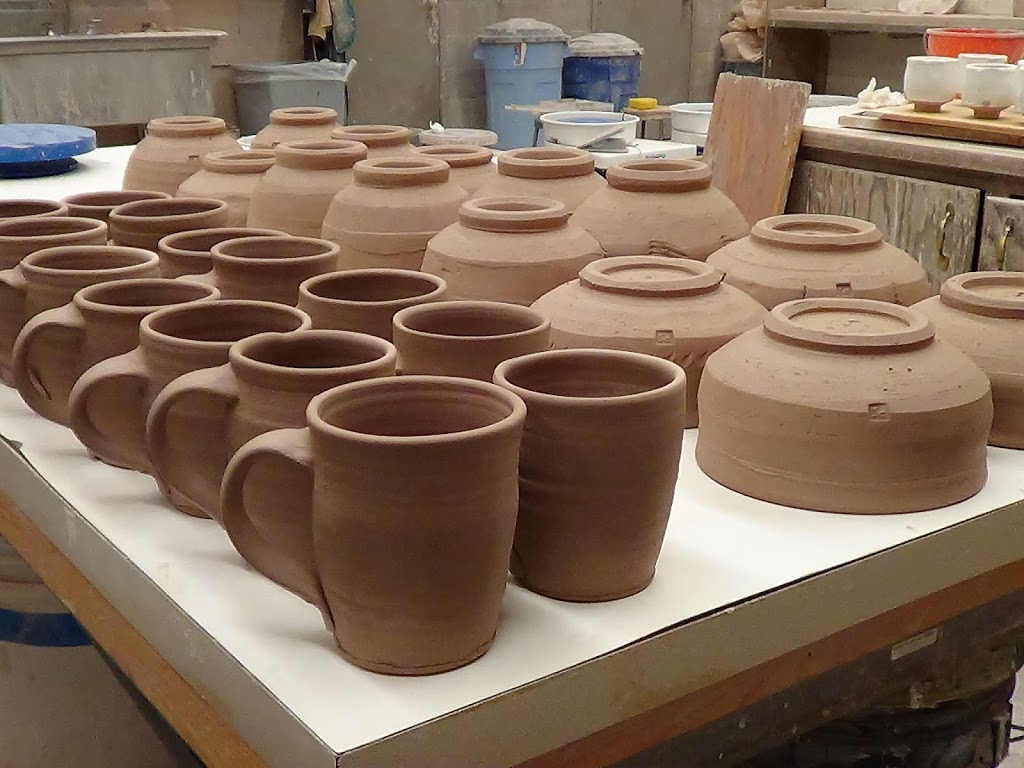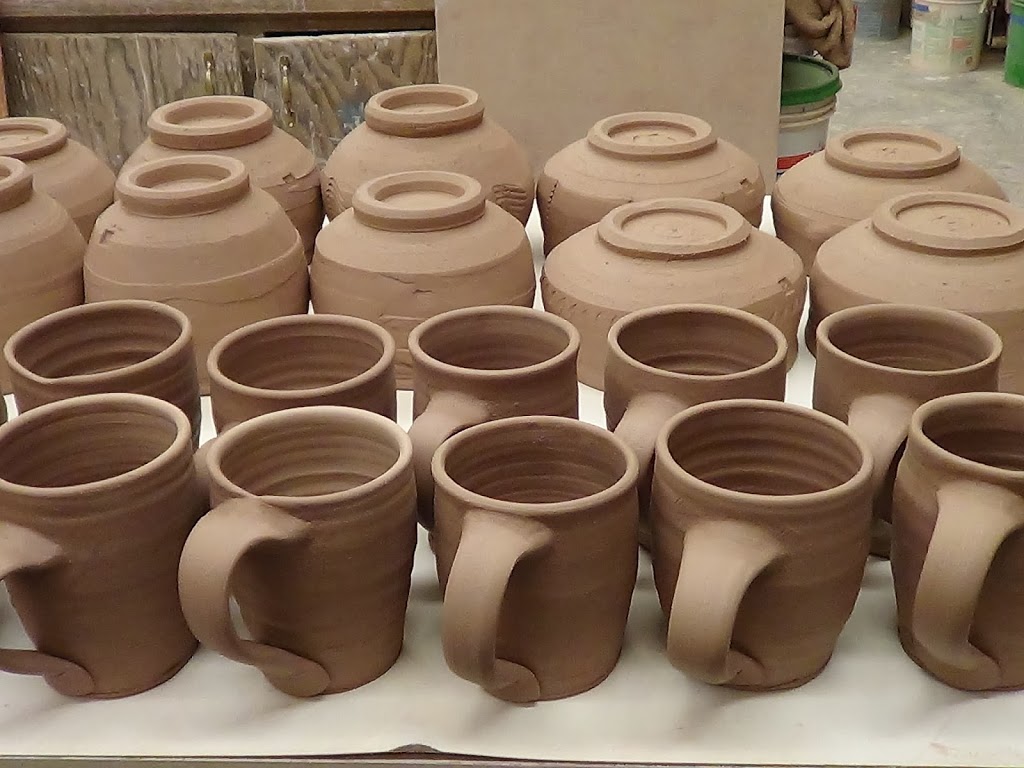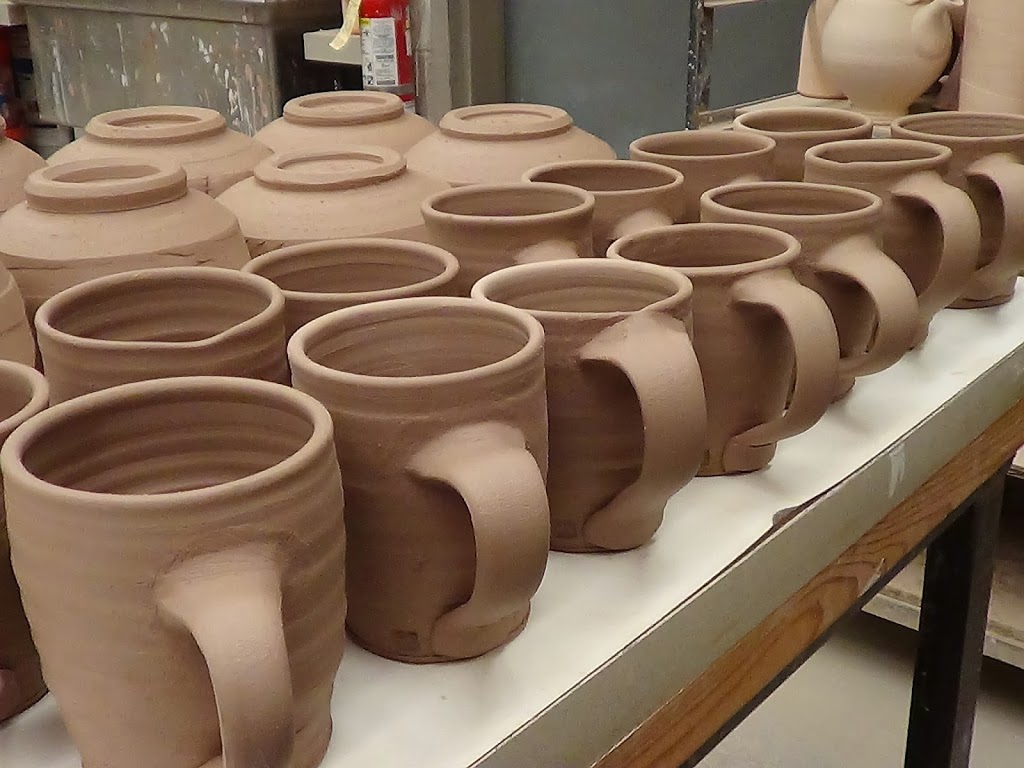 Mugs freshly handled. Want to see how? Watch here.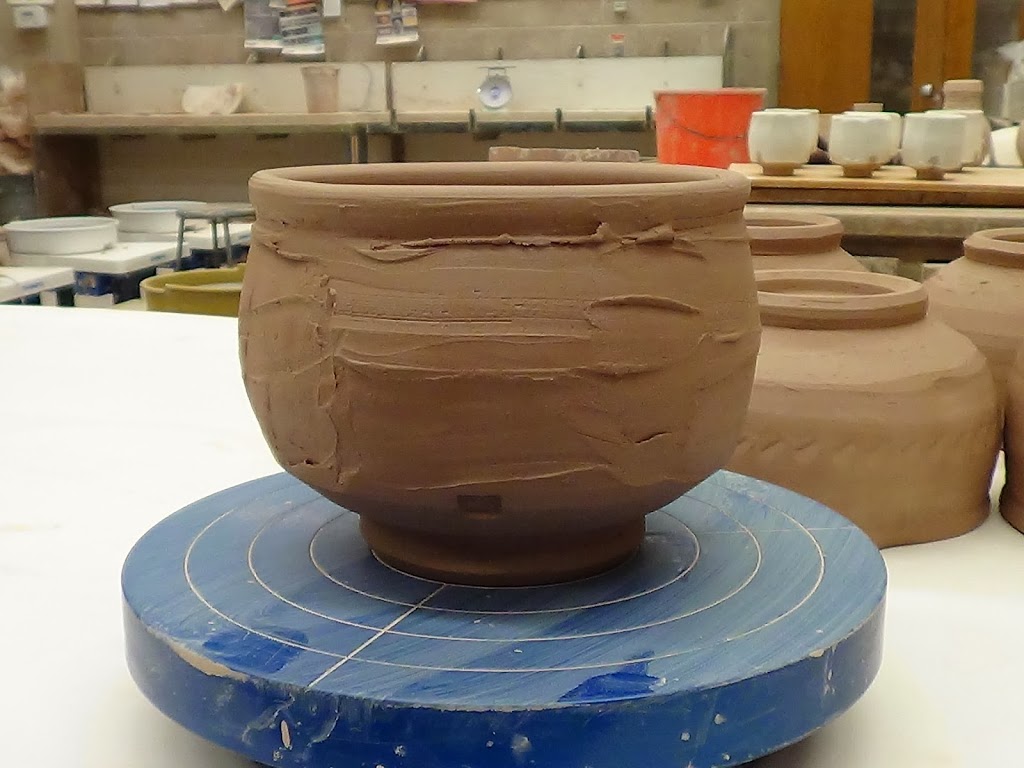 This bowl has some interesting marks. Can't wait to see it finished!